Vinyl vehicle lettering
Vehicle lettering can turn your vehicle into a moving advertisement for your business or product. Every time you stop at a light someone can be reading your information. Your ad will be seen by prospective clients as you go about your daily routine.Vehicle vinyl lettering is designed for exterior use and will withstand weather extremes for years.
You can design vinyl lettering online and type in your text. You can then see your vehicle lettering in any of our wide range of colors and fonts. You can order online from this site or e-mail us the text, font, color and approximate size. We will provide you with a quote, usually within 24 hours.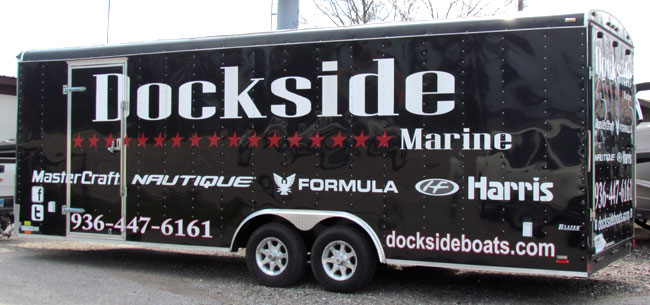 Belong to a club or team? We can provide vehicle lettering with the name of your group and logo. We can add the web address or contact information to the graphic.
We can add your logo to your vehicle lettering and the graphics can be any size from small window lettering to vinyl vehicle lettering for the sides of a semi-truck.